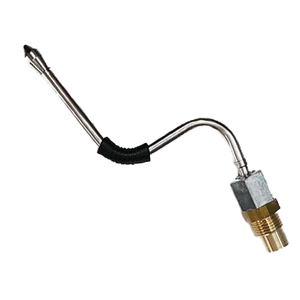 MC742 multi-directional steam wand for Lelit (Pre-Order)
Cowpresso Coffee Roasters Singapore
Regular price $60.00 Sale
FREE Singapore shipping for all orders
Low international shipping rates
This Lelit ball jointed steam wand spare part is compatible with Lelit PL41 and PL42 (QE, TQE, TEM) espresso machine models.

Please note that this is a pre-order item, and Lelit spare parts are all straight from Lelit.
There is no warranty and we seek your understand that it is impossible to provide after-service for thousands of available spare parts. If you are not sure how to repair your machine, please consider engaging our repair services. Thank you for your kind understanding.