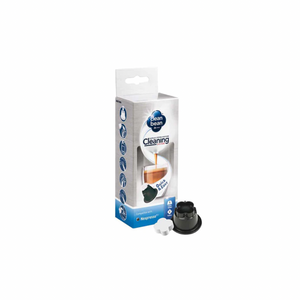 Clean Bean Starter Kit (8 tablets) for Nespresso Capsule Machine
Cowpresso Coffee Roasters Singapore
Regular price $10.00 Sale
FREE SINGAPORE SHIPPING TO MAILBOX WITH NO TRACKING
A simple-to-use cleaning capsule that thoroughly cleans coffee oils from the brewing chamber and delivery spout.

Leaving the residue behind on your coffee machine may negatively impact the flavour of the coffee extracted.
(a) Compatible with Nespresso® machines
(b) 100% biodegradable capsule and recyclable foil
(c) Reduces risk of machine break-down that can occur as a result of blockages
(d) Free from phosphates and GMOs
(e) Odourless and dissolve rapidly

(f) Suggested to use every 30 coffee
If you are worried about the box getting crushed during delivery, please pickup from our store at 21 Lorong Kilat #01-07. We cannot control how the deliveryman handle your parcel.