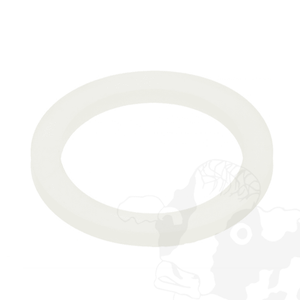 Lelit 57mm Silicon Gasket
Cowpresso Coffee Roasters Singapore
Regular price $15.00 Sale
Please note that spare parts do not come with any warranty or any technical help. 
Compatible on all 57mm Lelit Grouphead. They fit most 57mm Groupheads but we cannot confirm that they are compatible with your brand.

Water leaking from the Grouphead (area where you fit your portafilter into your espresso machine)? Is your Portafilter fitting in at 4 o'clock instead of 6 o'clock on your espresso machine? Your gasket is probably worn!
Replace your new Group gasket and you will be able to have a perfect full seal. A perfect seal will allow your espresso machine to extract above 9 bars of pressure, meaning a perfect espresso!
We highly recommend replacing your gasket 1-2 times yearly.  Beware! If you leave your group gasket in for a long time without servicing, replacing or cleaning, it might get stuck on your group head due to wear and tear over time. This might be in the form of mild deformation, slight melting or becoming so brittle it is unable to be removed in one piece. 

Which gasket do I get?